page précédente
Vos commentaires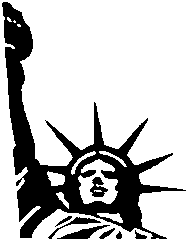 LE QUÉBÉCOIS LIBRE sollicite des textes d'opinion qui défendent ou contestent le point de vue libertarien sur n'importe quel sujet d'actualité. Les textes doivent avoir entre 700 et 1200 mots. Prière d'inclure votre titre ou profession et le village ou la ville où vous habitez.
OPINION
WHAT IS FREEDOM AND WHAT IS IT WORTH?
What is freedom and what is it worth to you? This is not a question that Canadians have had to answer frequently during our history. We have, relatively speaking, enjoyed a life free from political and military force. Of course there have been exceptions to this rule, the Riel rebellion comes quickly to mind. So it is odd that at this stage in my young life I find myself pondering this very question... what is freedom and what is it worth to me?
Thomas Sowell described the concept of freedom best when he said: « Freedom (...) refer[s] to a social relationship among people – namely, the absence of force as a prospective instrument of decision making. Freedom is reduced whenever a decision is made under threat of force, whether or not force actually materializes or is evident in retrospect. »
Yet when one closely analyses many of the pieces of legislation and law that we as Canadians accept as convention – especially those pertaining to the ownership of firearms – we find that they do not stand up to this very simple test. Indeed, one does not improve the safety of a nation's people by threatening to throw them into jail for things that are not a crime (like making a clerical error on a registration form). You're probably wondering at this point how I can say that non-compliance with a written law does not constitute a crime? Well, it's actually very simple. What is a crime at all?